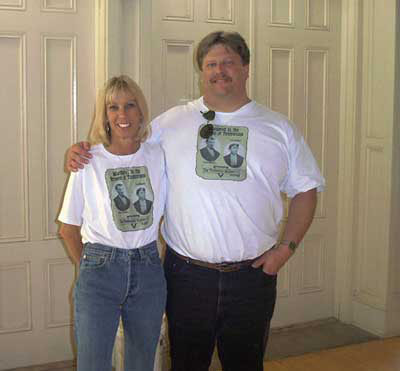 Third Cousins, Once Removed

Frankie, great grand daughter of Frank and Tom's yougest sister, and CP, great, great grandson of their oldest brother. Although we've been trading McClaughry information for over five years, this was the first time we met.

For fun (and a shameless plug for my website), I made iron-on transfers for the gathering.